LTLT Publications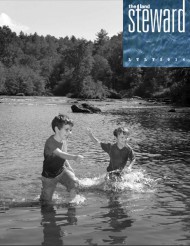 View the 2014 Land Steward, Taking Action mailer, previous Land Stewards and Mid-Year Reports and more.
News
From Couch to Creek

4 Nov 2014

Sara Messer and Michelle Ward are typical 14 year old girls. Eighth graders at Macon […]

The Sylva Herald: 'Kids in Creek' day

23 Sep 2014

The Sylva Herald ran a great photo by Nick Breedlove and a description of LTLT Citizen Science Program Coordinator Jason Meador's Kids in the Creek event with ninth-grade science classes from Smoky Mountain High School on Sept. 15.